Regular Posters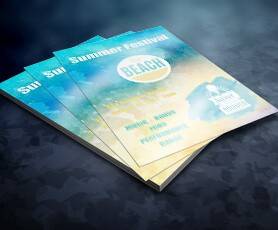 Standard Posters
Perfect for window displays and venue decor, Standard Posters are printed on a 100lb paper stock.
Get Started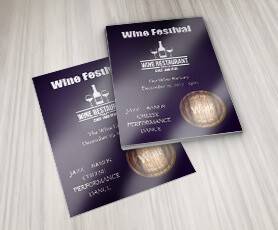 High Gloss Posters
Marketing messages shine bright with High Gloss Posters printed on 100lb gloss paper stock.
Get Started
Want a quick quote? Use our for pricing
Upload Your Design
Upload your pre-made poster design and let eprintfast handle the printing for you.
Upload

Tips for Designing the Perfect Poster
Easy to Read
Posters are usually read on-the-go or from a distance, so your custom poster has to be easy to read. Use a headline to grab your reader's attention, then provide the main details in concise text. Be sure to use large fonts sizes and a clear typeface.
If you have a storefront, provide rack cards, pamphlets or other take-aways to accompany the poster material.
Attractive Colours
While posters are versatile marketing tools for fields from designing to event planning, your personalized poster must reflect your brand. For a professional look, choose colours that coordinate with your logo. A solid background colour attracts attention and creates contrast against your text.
The Right Size
Consider where your posters will be displayed. eprintfast offers a variety of poster sizes to suit your space. Make a bold statement with our large format posters.